We see a lot of gear at Ars Technica. Plenty of keyboards and mice are found across the desks of our reviewers and editors, from mechanical models to the slew of low-profile switches attached to the surfaces of netbooks and netbooks. Some notable picks even get our stamp of approval. But are our editors really putting their money where their mouth is?
In the spirit of Chairs Technica, we asked our employees what they depend on to stay productive, play and create content. From their slick clicks to their writing, this is the gear our editors tell us they swear by.
Eric Bangman: Apple Magic Keyboard and Magic Trackpad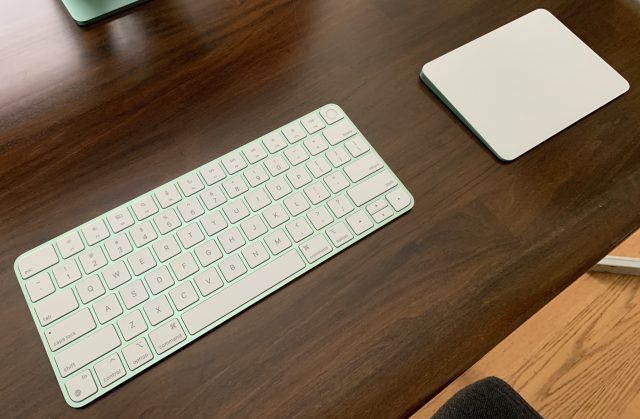 (Ars Technica may receive compensation for sales from links in this post through affiliate programs.)
Believe it or not, I love the Magic Keyboard and Magic Trackpad. And it's not just because they match my Apple gear perfectly (they do) or because I care about aesthetics (I do).
Unlike some of my peers, who crave the feel of an IBM Model M keyboard, I prefer the Magic Keyboard's shorter key travel. Writing on it feels "just right" to me. It also has Touch ID built in, which is handy with my Mac Studio.
I also have a long standing aversion to computer mice. I connected trackballs to my PowerBook 165 back in the day and have used trackballs with my desktop systems for years. By the time I bought my next laptop (PowerBook 1400c), Apple had switched to trackpads, and I prefer them to trackballs. Once the Apple Magic Trackpad launched in 2010, I bought one and haven't used anything else since. MacOS' excellent support for trackpad gestures is a plus, which makes navigating the macOS user interface easier than using a mouse.
Samuel Axon: Keychron K1 Pro and Razer Viper Ultimate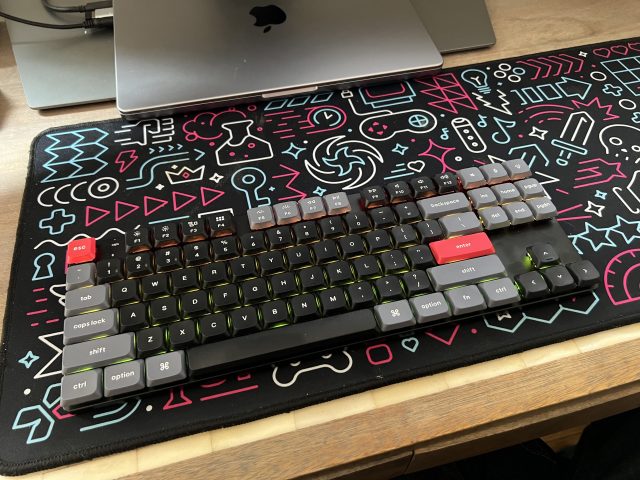 (Ars Technica may receive compensation for sales from links in this post through affiliate programs.)
I am using the Keychron K1 Pro which was just released. I'm used to the Keychron K1, but this one fits my needs better. I enjoy fast-moving, low-impact keyboards like Apple's Magic Keyboard, but I also like some mechanical keyboard responsiveness, and the K1 Pro offers the best combination I've seen yet. (Before that, it was K1.)
For a mouse, I have the Razer Viper Ultimate, which is a relatively lightweight and highly responsive wireless gaming mouse. There are definitely more refined gaming mice out there, like the coveted products from Finalmouse — but I'm pretty casual, so I can't be bothered to go that far.
Scharon Harding: Razer BlackWidow V3 Pro and Logitech MX Master 3S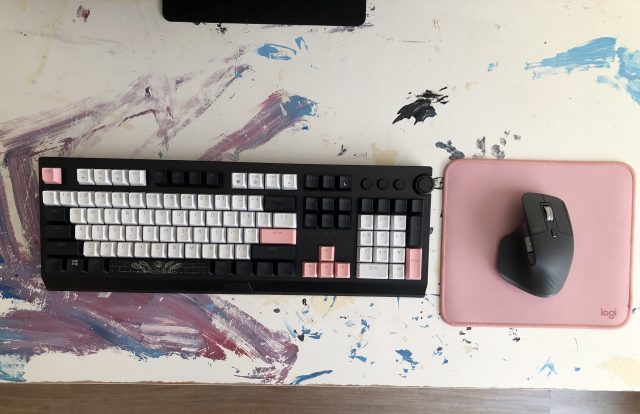 (Ars Technica may receive compensation for sales from links in this post through affiliate programs.)
Well, this is embarrassing. Looks like you caught me between keyboards. When I set up my home office, I was pressed for time and needed a keyboard for serious productivity. That led me to Razer's BlackWidow V3 Pro, which I consider to be one of the best wireless mechanical keyboards for casual users. While it's hard to leave Synapse open, the app allows for fast and complex programming, such as making number pad input work like a phone rather than a calculator. Crucially, the clicky keys provide excellent tactility, and the media keys help me quickly navigate between music and videos while I'm working.
The original keycaps were unremarkable, so I replaced them with the colorful PBT ones Razer had for sale, thinking I'd build a better keyboard one day.
But I haven't been able to build this keyboard. And despite the smears, the white keycaps I used to smooth out my pre-built build had acquired a horrid layer of unmarked grime that required serious effort to wipe off—an effort I wouldn't want to do for a makeshift keyboard. I wouldn't blame you for not wanting to touch these keys, but if you do, you'll notice the changing texture of frequently used keys.
I initially installed the keyboard with a white Logitech MX Master 3 keyboard, but that too was stained. My attempts to clean it resulted in dark spots, so I switched to the gray MX Master 3S, giving me all the convenience and programmability of the white one with the ease of maintenance.
I'm still planning to build a new keyboard when I have more free time. In the meantime, I've learned a valuable lesson: white peripherals aren't for everyone.
Jonathan Gitlin and Chuong Nguyen: Apple MacBook Pro keyboard and integrated trackpad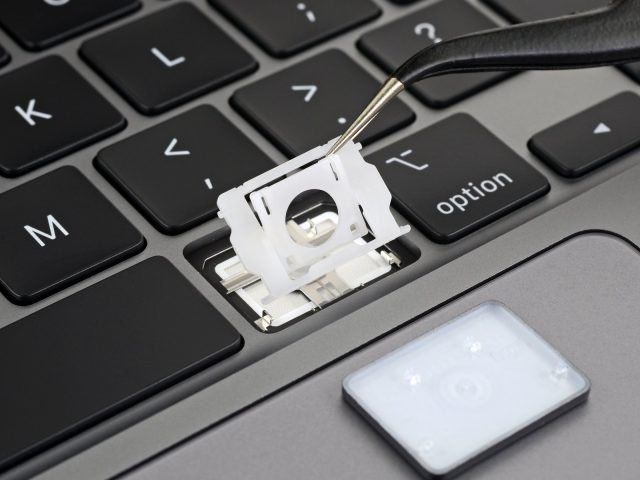 (Ars Technica may receive compensation for sales from links in this post through affiliate programs.)
While I can't speak for Jonathan, I wasn't a huge fan of Apple's low-profile keyboard on the MacBook Pro to begin with. Having come from Lenovo laptops with more generous key travel, I've found the Apple app to be quite shallow, resulting in typing fatigue when the keys are removed. Over time, I've come to love Apple's Spring keyboard, which has been updated to offer a better experience on the latest generations of laptops. The company's move (again) to scissor switches helped assuage my concerns about switch travel, since the switches don't snap as quickly as they did with older butterfly-switch keyboards.
There are a few things I appreciate about the Apple keyboard. The first is that Touch ID is built in, allowing me to quickly and securely fill in website passwords. I also like the spacious trackpad for gesture control. And while I understand the ergonomic benefits of using an external keyboard, I'm a simple person who doesn't like working at my desk. Instead, the laptop-laptop experience meant I could get my work done outside in the California sun without lugging a bag full of gear.
– Chong Nguyen