The Cup Series season was only two weeks old when Chase Elliott broke his left leg in a snowboarding accident. It generated waves of backlash, including a debate over whether the injury was unrelated to the race that justified NASCAR issuing a waiver that kept the No. 9 Chevy driver eligible for the playoffs.
A bunch of emails came my way, and the feeling seemed to be that Elliot should be granted the concession. NASCAR accepted this spring before returning after missing six races.
Well, Hendrick Motorsports successfully petitioned NASCAR for another waiver last week after being suspended for destroying Denny Hamlin, and the sentiment was decidedly more negative.
This brief email represents what I heard from readers:
How many concessions is a driver entitled to? I know some fans think there should never be a waiver that allows a driver to remain eligible for the Cup Series Playoffs, but I think there should be flexibility. Unfortunately, Chase Elliott is pushing the envelope.
The first waiver was from an injury unrelated to racing, let alone NASCAR. The second waiver of suspension was for misconduct. One or the other may be Molgan-worthy, but not both. Keeping him eligible for a playoff berth he has yet to earn is a poor NASCAR decision. (from MR)
NASCAR does not need an umpire to award waivers. Forcing a driver to compete while sick or injured is a liability issue. Making him choose between driving, going home for the birth of a baby, or a death in the family is a PR disaster in the making.
Once you get past that, the compromises get tough. I can see the argument against absorbing an injured competitor during overtime in another series. But will the exclusion be extended to injuries resulting from a traffic accident on the way to the supermarket? I think people will be more tolerant of the latter, but this may reflect a prejudice against other forms of racing.
The most important issue is what to do about the penalties imposed by NASCAR. Elliott's destruction of Hamlin would have merited the one-race suspension, but should that carry the additional penalty of a playoff suspension? Will strict measure be required in the case of a repeat offender?
Honestly, the concession given to Chase Briscoe's team should get more attention than the Elliott-Hamlin episode. Elliott could argue that his action was a surprising decision. On the other hand, the No. 14 Ford team made a premeditated decision to put a fake part on the car, and the L3 penalty has the potential to strip the driver and/or team of qualifying eligibility.
NASCAR has opted for less severe (but still significant) penalties. Had they taken stricter action, one option would have been to prevent the team from qualifying for the owner while allowing Briscoe to continue chasing the driver's title. That would be fair given the nature of the breach.
Jimmie Johnson left NASCAR and returned as a part-owner of the former Richard Petty Motorsports. But he also races on a limited schedule, which raises questions about the resources he's pulling away from the Legacy Motor Club's Eric Jones and Noah Gragson. Moreover, Richard Petty is now only an "ambassador", and former RPM employees have disappeared. Honestly, I think Betty is laughing at the debacle.
Maybe moving to Toyota would be a good thing, but JJ needs to focus on the team rather than his constant racing selfishness. (from JL)
There's a lot to unpack in this email and in the impending Toyota-LMC marriage itself, but a couple of quick thoughts:
Even without a residual financial interest, the team's performance this year should eat into Petty's. Forget the money you've invested a lifetime in the organization.
There is almost certainly no chance of Johnson continuing to race in the Cup Series next year.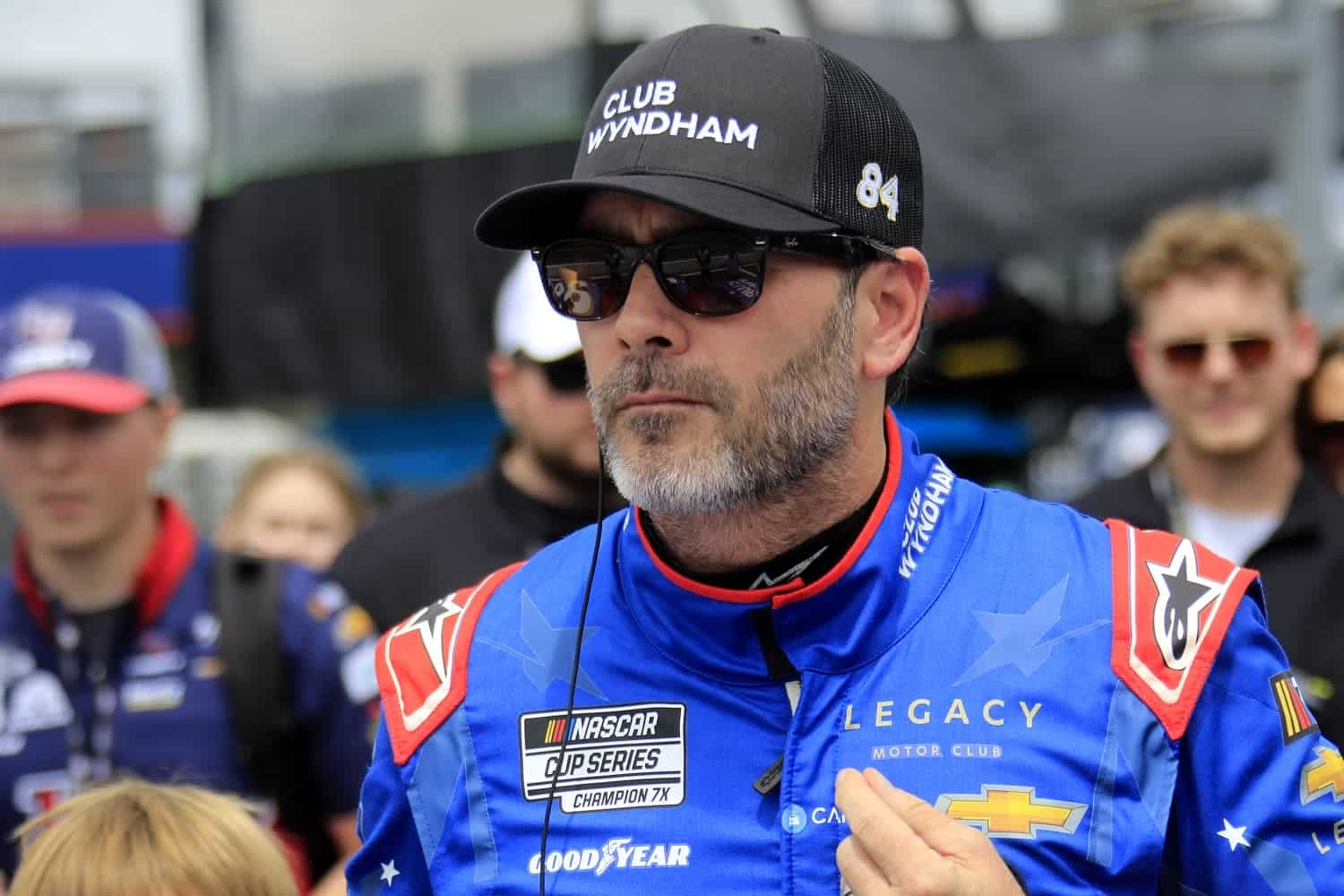 Budweiser and Target may have bigger problems with their businesses these days, but the Legacy Motor Club made a mess of itself this lame-duck year with Chevrolet. It can't be beat, and Toyota will be motivated to help LMC succeed. But the current problems run deeper than the idea of ​​Chevrolet mailing it in until the contract expires.
Your article about the Legacy Motor Club and Toyota was the most crap I've read in a long time. First, let's pull all support from the LMC and only give them the essentials. Also, when you don't pass information to a team, especially the ins and outs of noses and newly created entries, the team is doomed. Before you write, research what's going on behind the scenes and find out why Chevy didn't offer the seven-time champ more help. (from B.S.)
Good to hear from you, Dad. I see you're still upset that I didn't go to medical school. You do realize that I probably would have killed people, right?
Have a question or comment about racing? John Moriello of Sportscasting does a column in the mailbag every Friday. Write to him on [email protected]